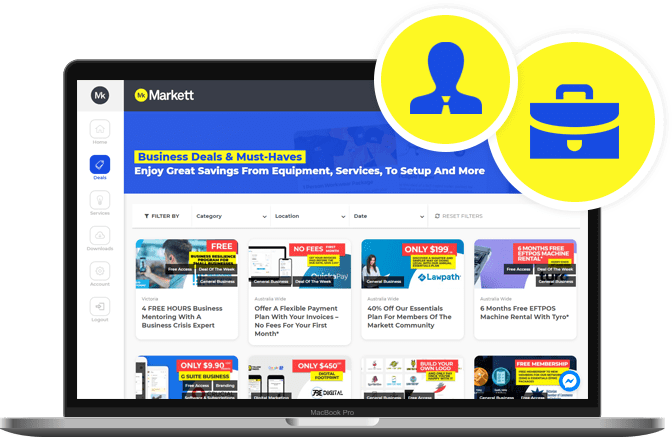 Big Brands, Small Businesses, Great Deals…
Get your hands on exclusive offers. From everyday products by big-name brands, to specialised services from local businesses & SMB's, we're constantly sourcing new deals & discounts to grow your business at a fraction of the cost you normally would pay.
Save More On Business Essentials…
So far, businesses have provided over $150,000 in savings to our Markett customers. But we won't stop there… Whether you're new to business, a startup or you're in growth stage, you'll find deals on equipment, tools, software, supplies & more that can save you thousands.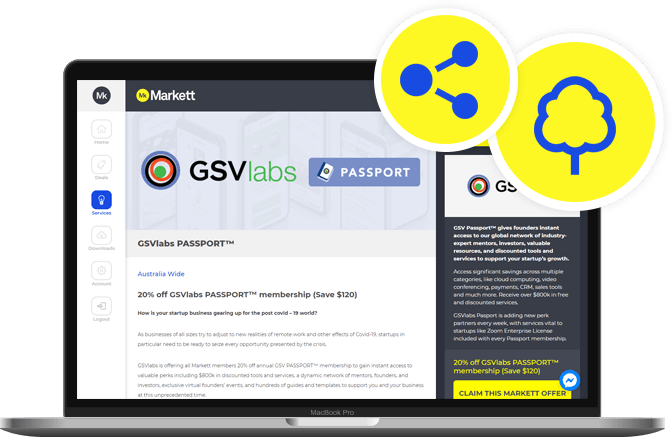 Discover Services You Never Knew Existed…
Ready to find solutions to problems you don't yet know you have? Browse our deals to discover irresistible offers and business changing services from invoice payment plans you can offer your customers to tools not sold in any retail stores; and loads more.
SAVING YOU MONEY
FOR YOUR BUSINESS BIG OR SMALL!
From new businesses, home-based, freelancers and tradies to corporates and more; no matter how big or small your business is, you will save money with Markett. Customize what you want to see and save, for a completely personalized experience, relevant to your business, and type of deal/discount you are most interested in.
Access Markett on your computer, mobile, tablet, or download the Markett APP for use on Android, or Apple devices anywhere and at any time.
And Many More - Over 140+ And Growing Every Day!
Frequently Asked Questions
There are many frequently asked questions from how to get the best benefit from the Markett or how it works and more.