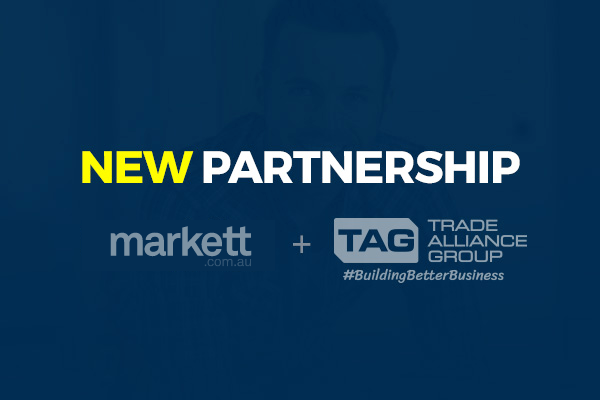 Markett is very pleased to announce a strategic partnership with Trade Alliance Group, a buying group, and leading provider of trade based supplies & products for builders and tradies across Australia.
Trade Alliance Group, General Manager Brett has said "we are very excited to announce our partnership with Markett. We are in partnership to educate and provide our builders and tradies with further education they need to help them grow; and also introduce new Markett trade members to the opportunities and power of getting supplies through a buying group."
As part of this partnership, all TAG members will get an exclusive Markett membership discounted offer. They get access to all the resources they need to continue to grow their successful businesses. In return, all Markett members will receive direct access to discounted pricing on products, and supplies from TAG through a free membership offering. Terms and conditions apply.
About TAG
TAG is a buying group formed to help other small builders and tradies purchase their building materials and other services at much more competitive prices than they could on their own. Through the power of group buying, members are able to purchase materials at much more competitive rates. For more information about TAG, please visit https://www.tradealliance.com.au