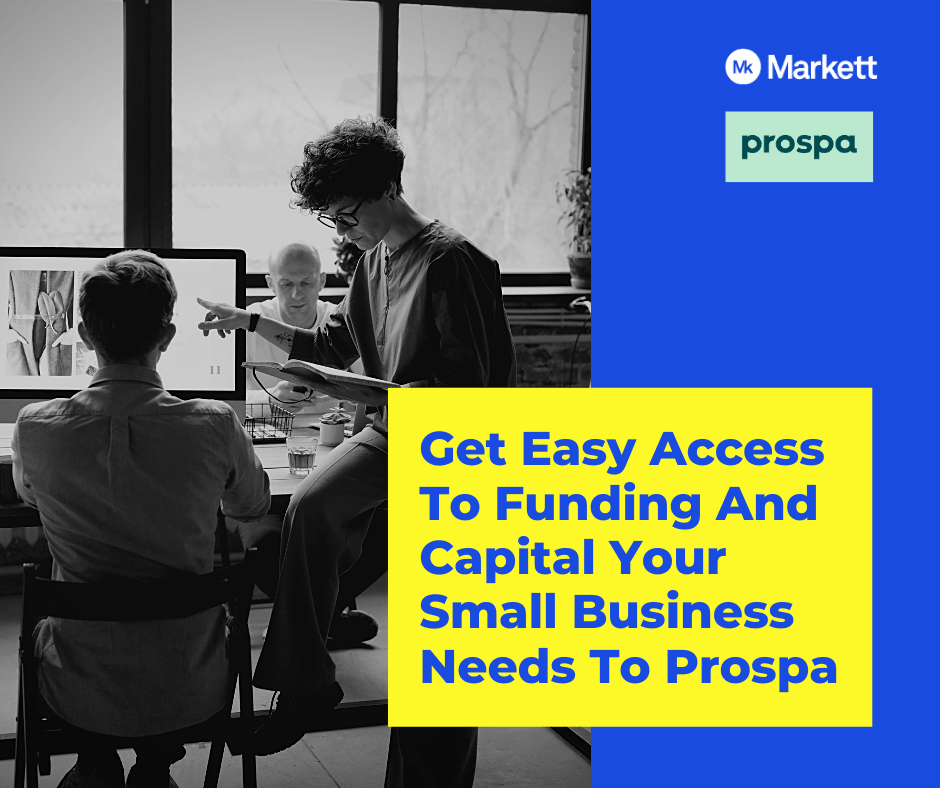 Stay on top with a healthy cash flow for your business
Small business owners enjoy lots of freedom and luxuries, but being able to relax when it comes to cash flow is definitely not one of them.
Surviving the aftermath of the coronavirus crisis means pulling out all the stops to keep a healthy cash flow, from getting creative with how you conduct business to getting a loan.
Trying to cobble together information by Googling, "Does my business qualify for the small business relief package" and "how can I apply for a fast business loan" isn't going to cut it.
What you need is a real support to regain your lost momentum as the Australian economy starts to re-open.
And that's Prospa, Australia's no.1 online lender to small business
With a vision to change the way small business owners experience finance, Prospa have helped more than 28,500 Australian small businesses with funds to seize opportunities or to support cash flow.
By making the loan application process faster and easier, and supporting customers with their friendly team of Business Lending Specialists, Prospa has created a finance solution that lets businesses act quickly to take full advantage of opportunities and boost their growth.
What does Prospa offer your small business?
As a participating lender in the Government's Covid-19 SME Guarantee Scheme, they came up with two new products; the Back to Business Loan and the Back to Business Line of Credit, to provide small businesses up to $250,000, with funding possible in 24 hours, to support their cash flow and keep their business running.
Prospa will get to know your business and help you find the right finance solution for your needs to put you in control of your business now and in the future.
---
Markett Deal
Back to Business Loan or Line of Credit with no repayments for the first 6 months*.
Browse the Markett now to get access to this deal and more.
*Eligibility and approval is subject to the Government's Coronavirus SME Guarantee Scheme eligibility criteria and standard credit assessment. Not all amounts, term lengths or rates will be available to all applicants. Fees, terms and conditions apply.